CNN Belief Blog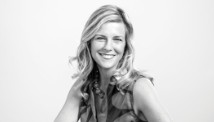 Editor's Note: Rebekah Lyons is the author of "Freefall to Fly: A Breathtaking Journey Toward a Life of Meaning." She writes on womanhood, purpose and mental health at RebekahLyons.com. Follow her on Twitter @rebekahlyons.
By Rebekah Lyons, Special to CNN
(CNN)– We grieve. Our stomachs turn as the shock settles in. Many of us were raised in pews where answers were given freely. But this past weekend proved otherwise. If we are honest, we are shaken by the frailty of our faith.
As the news spread on Saturday, Christians around the world were gripped by the suicide of 27-year-old Matthew Warren, son of Rick Warren, a beloved megachurch pastor and best-selling author of "The Purpose Driven Life." A son's life was fraught with mental illness from his earliest years. A father bravely addressed this struggle head-on in a letter to church staff stating, "only…
View original post 950 altre parole